Every year, our book club takes a break for the busy summer months and reconvenes in early September. This meeting is dedicated to our dozen or so members' summer reading lists. As a Readers' Advisory librarian, this is my favorite meeting of the year! I come home with a long list of books recommended (or NOT recommended) by a wide variety of readers.
I submit my summer reading list below, followed by the others in the book group and a few from the SWHPL staff.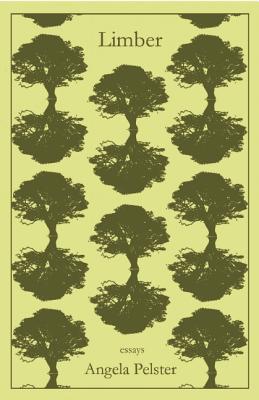 Limber by Angela Pelster
Poetic essays on life as told through trees. Some are analogies, some are literal, historical, human, emotional. From the story of Indian yellow pigment and mangoes, to a tree that owns itself, this collection is juicy and gorgeous and deeply philosophical. I look forward to reading more from her. ~Lisa
"Angela Pelster's startling essay collection charts the world's history through its trees: through roots in the ground, rings across wood, and inevitable decay. These sharp and tender essays move from her childhood in rural Canada surrounded by skinny poplar trees in her backyard to a desert in Niger, where the "Loneliest Tree in the World" once grew. A squirrel's decomposing body below a towering maple prompts a discussion of the science of rot, as well as a metaphor for the ways in which nature programs us to consume ourselves. Beautiful, deeply thoughtful, and wholly original, Limber valiantly asks what it means to sustain life on this planet we've inherited." ~Goodreads
How to Set a Fire and Why by Jesse Ball
14 and teetering on the edge of everything (poverty, sexuality, failure, enlightenment, trouble, ideology), Lucia is a brilliant observer and thinker. She is searching and experimenting, but her actions, and non actions, are deliberate and controlled, or she'd like you to think. My only complaint is I wish it were much longer because I wanted to spend more time with this complicated young woman. ~Lisa
"Lucia's father is dead; her mother is in a mental institute; she's living in a garage-turned-bedroom with her aunt. And now she's been kicked out of school—again. Making her way through the world with only a book, a zippo lighter, a pocket full of stolen licorice, a biting wit, and striking intelligence she tries to hide, she spends her days riding the bus to visit her mother and following the only rule that makes any sense to her: Don't do things you aren't proud of. But when she discovers that her new school has a secret Arson Club, she's willing to do anything to be a part of it, and her life is suddenly lit up. And as her fascination with the Arson Club grows, her story becomes one of misguided friendship and, ultimately, destruction." ~GoodReads

Barkskins by Annie Proulx
Annie Proulx is one of my favorite authors for her intensely researched topics and skillfully written characters, often focusing on the darker sides of human nature (Postcards might be one of my favorite books), and her newest offering does not disappoint. Do not be intimidated by it's heft; the 700 pages are immersive and engaging, exposing a Maine and Nova Scotia I knew little about culturally or economically. The first 3/4 of the book were the most interesting to me, but Proulx was able to do a good job bringing the modern day challenges back full circle to the late 1600's.~Lisa
"In the late seventeenth century two penniless young Frenchmen, René Sel and Charles Duquet, arrive in New France. Bound to a feudal lord, a "seigneur," for three years in exchange for land, they become wood-cutters—barkskins. René suffers extraordinary hardship, oppressed by the forest he is charged with clearing. He is forced to marry a Mi'kmaw woman and their descendants live trapped between two inimical cultures. But Duquet, crafty and ruthless, runs away from the seigneur, becomes a fur trader, then sets up a timber business. Proulx tells the stories of the descendants of Sel and Duquet over three hundred years—their travels across North America, to Europe, China, and New Zealand, under stunningly brutal conditions—the revenge of rivals, accidents, pestilence, Indian attacks, and cultural annihilation. Over and over again, they seize what they can of a presumed infinite resource, leaving the modern-day characters face to face with possible ecological collapse.
Proulx's inimitable genius is her creation of characters who are so vivid—in their greed, lust, vengefulness, or their simple compassion and hope—that we follow them with fierce attention. Annie Proulx is one of the most formidable and compelling American writers, and Barkskins is her greatest novel, a magnificent marriage of history and imagination." ~GoodReads
Dirty Love by Andre Dubus III
Linked novellas explore the nature of people seeking gratification while they attempt to dispel loneliness. Painful to read at times, watching all too familiar personalities slowly spiral downward as a result of their own selfish yearning, I had to put this one down a few times, despite its skilled writing. Dubus is not one of my favorite authors, but he was able to avoid his heavy contrived characters for the most part. By linking the novellas Dubus creates a sense of a small Massachusetts seaside town and the area where most of these stories take place, and place plays as much a role in these stories as the characters. ~Lisa
                 
"In this heartbreakingly beautiful book of disillusioned intimacy and persistent yearning, beloved and celebrated author Andre Dubus III explores the bottomless needs and stubborn weaknesses of people seeking gratification in food and sex, work and love.
In these linked novellas in which characters walk out the back door of one story and into the next, love is "dirty"—tangled up with need, power, boredom, ego, fear, and fantasy. On the Massachusetts coast north of Boston, a controlling manager, Mark, discovers his wife's infidelity after twenty-five years of marriage. An overweight young woman, Marla, gains a romantic partner but loses her innocence. A philandering bartender/aspiring poet, Robert, betrays his pregnant wife. And in the stunning title novella, a teenage girl named Devon, fleeing a dirty image of her posted online, seeks respect in the eyes of her widowed great-uncle Francis and of an Iraq vet she's met surfing the Web.
Slivered by happiness and discontent, aging and death, but also persistent hope and forgiveness, these beautifully wrought narratives express extraordinary tenderness toward human beings, our vulnerable hearts and bodies, our fulfilling and unfulfilling lives alone and with others."~GoodReads
————————————————————————————————————-
Book Club Reads
Breaking Wild by Diane Les Becquets
" The POV switches back and forth between a woman who gets lost in the woods while hunting, and the lady ranger who is out searching for her. It's frickin' awesome!"
Confederates in the attic: Dispatches from the Unfinished Civil War by Tony Horwitz
Immortal life of Henrietta Lacks by Rebecca Skloot 
Stiff, Bonk, Gulp (3 separate

books

) by Mary Roach
Love is a Mixed Tape by Rob Sheffield
Hillary's Summer Reads
Jill Mansell, British fiction, mixed family challenges
Abridged version of Princess Bride by William Goldman
The Secret by Rhonda Byrne
Kate McM's Summer Reads
The Electors by Roy Neel, not great writing, but interesting hypothetical about "faithless
electors"
Kate Braestrup's Anchors and Flares, and Here if you need me, Chaplain for the Maine Warden Service, i.e. comforting families of missing people and giving death notices – see Ted X talk.
John Palfrey and Urs Gasser's Updated Born Digital: How Children Grow Up in the Digital Age, Palfrey also wrote Bibliotech: Why libraries matter more in the age of google
Naomi Novik, Temeraire series, Napoleonic wars w dragons – FUN! And Wonder by RJ Palacio
Kate S' Reads
Klansville USA: The rise and fall of the civil rights-era Klu Klux Klan 1965, North Carolina largest kkk population, policies attracting business
Amanda's Reads
Harry Potter And the cursed child by  JK Rowling.
Trumpet of the Swan by EB White
Some Writer! The Story of EB White by Melissa Sweet
Raymie Nightingale by Kate DiCamillo -other great books by DiCamillo include  The Miraculous Journey of Edward Tulane, and Because of Windixie
The Edge
by Roland Smith, the sequel to
Peak
Chasing Vermeer
by
Blue Balliett
Lost on a Mountain in Maine by Don Fendler
Lost Trail, a graphic novel version of Fendler's by Lynn Plourde illustrated by Ben Bishop
Recommendations: anything by Gary Paulson, Graham Salisbury's Night of the Howling Dogs
Juba by Walter Dean Meyers
The Points of my Compass, EB White
Nevada Barr's new book, Boar Island, has a national park ranger protagonist and is set in Acadia
Listened to Circling the Sun by Paula McLean (fictionalized life of Beryl Markham)
Carrie's reads
March by Geraldine Brooks,  loved it
Winter girls,  rough, eating disorders
Queen of the Tearling
series by Erika Johansen, first
book
good, second graphic domestic violence
Thirteenth Tale by Diane Setterfield, ghost story with a messed up family
Raney's reads
The Argonauts recommend by Hilary, goooood
Christopher Moore's books The Serpent of Venice, Dirty Job, also wrote Lamb and Fluke
Shelled and Shucked (The Rachael O'Brien Chronicles #3), by Paisley Ray series mysteries, 80s college

The Daughter of Union County by Francine Thomas Howard
The Hotel on Place Vendome
by Tiler Mazzeo author of
The Widow Cliquot
The Kingmakers Daughter and the Taming of the Queen by Philippe Gregory, author of The Other Boleyn Girl.
Alexander Hamilton by Ron Chernow

——————————————————————————————————————–
STAFF READS

Janet
Chance Developments: Unexpected Love Stories by Alexander McCall Smith
I found it a delightfully uplifting book of stories describing unusual ways in which relationships can unfold into life changing loves.  It does not quite feel like reading short stories, although that is what it is, but instead it feels like you are taking a glimpse into private relationships in a way which is not intrusive but merely out of interest.  Each story comes from a photograph.  You look at the photograph and imagine what the story will be about and then you are pleasantly surprised by the author's creativity in working backwards from the photograph to examine the relationship which resulted in the chance meeting.
H is for Hawk by Helen Macdonald
A non-fiction exploration of loss and love, power and discipline, and a look back into the life of T.H. White (The Once and Future King author).  This author re-examines her own childhood and her relationship with her recently deceased father through her passion of practicing falconry in England.  She draws parallels with the life and experiences of T.H. White who also took up falconry during his day.  It is a fascinating, if at times a bit too detailed, examination into how we all experience loss and grieve and how our passions (work, hobby, art, etc.) can help us along in the process.
Vesta
The Republic of Imagination, by Azar Nafisi
This is a thoughtful, engaging look at contemporary American culture through some of America's classic authors. Nafisi became an American citizen while she was working on this book. In it, she turns her clear critical eye toward life in America, contrasting our experience with living in freedom to her experience of living under tyranny in Iran. I found this a very timely book for our current political turmoil. ~Vesta
"Ten years ago, Azar Nafisi electrified readers with her million-copy bestseller Reading Lolita in Tehran, which told the story of how, against the backdrop of morality squads and executions, she taught The Great Gatsby and other classics to her eager students in Iran. In this exhilarating followup, Nafisi has written the book her fans have been waiting for: an impassioned, beguiling and utterly original tribute to the vital importance of fiction in a democratic society. What Reading Lolita in Tehran was for Iran, The Republic of Imagination is for America.
Taking her cue from a challenge thrown to her in Seattle, where a skeptical reader told her that Americans don't care about books the way they did back in Iran, she challenges those who say fiction has nothing to teach us. Blending memoir and polemic with close readings of her favorite American novels—from Huckleberry Finn to The Heart Is a Lonely Hunter—she invites us to join her as citizens of her "Republic of Imagination," a country where the villains are conformity and orthodoxy, and the only passport to entry is a free mind and a willingness to dream."~Goodreads
Mary Anne
When We Were the Kennedys by Monica Wood
"1963, Mexico, Maine. The Wood family is much like its close, Catholic, immigrant neighbors, all dependent on a father's wages from the Oxford Paper Company. Until the sudden death of Dad, when Mum and the four closely connected Wood girls are set adrift. Funny and to-the-bone moving, When We Were the Kennedys is the story of how this family saves itself, at first by depending on Father Bob, Mum's youngest brother, a charismatic Catholic priest who feels his new responsibilities deeply. And then, as the nation is shocked by the loss of its handsome Catholic president, the televised grace of Jackie Kennedy—she too a Catholic widow with young children—galvanizes Mum to set off on an unprecedented family road trip to Washington, D.C., to do some rescuing of her own. An indelible story of how family and nation, each shocked by the unimaginable, exchange one identity for another.~GoodReads
Candy
Don't Look Back by Gregg Hurwitz
It's not his newest, which was also good. It is not the best written book but I have ever read but it sure is fun! If you want a thriller that will make your heart beat on every page, this is the book for you.
"In Don't Look Back, Eve Hardaway, newly single mother of one, is on a trip she's long dreamed of—a rafting and hiking tour through the jungles and mountains of Oaxaca, in southern Mexico. Eve wanders off the trail, to a house in the distance with a menacing man in the yard beyond it, throwing machetes at a human-shaped target. Disturbed by the sight, Eve moves quickly and quietly back to her group, taking care to avoid being seen. As she creeps along, she finds a broken digital camera, marked with the name Teresa Hamilton. Later that night, in a rarely used tourist cabin, she finds a discarded prescription bottle—also with the name Teresa Hamilton. From the camera's memory card, Eve discovers Teresa Hamilton took a photo of that same menacing looking man in the woods. Teresa Hamilton has since disappeared.
Now the man in the woods is after whoever was snooping around his house. With a violent past and deadly mission, he will do anything to avoid being discovered. A major storm wipes out the roads and all communication with the outside world. Now the tour group is trapped in the jungle with a dangerous predator with a secret to protect. With her only resource her determination to live, Eve must fight a dangerous foe and survive against incredible odds—if she's to make it back home alive.~GoodReads
Kate
His Majesty's Dragon by Naomi Novik (Temeraire Book #1)
So much fun! Napoleonic wars with DRAGONS! Very authentic historic voice (not that I really know how folks sounded then, but can easily picture Russell Crowe as the gallant captain). There are 9 books in the series and I am on #4. They are holding up very well, and thoroughly satisfied my escapism during both sailing trips this summer! Also, I would like to read her 2015 novel Uprooted, not a Temeraire book, that has received good reviews.
"Aerial combat brings a thrilling new dimension to the Napoleonic Wars as valiant warriors ride mighty fighting dragons, bred for size or speed. When HMS Reliant captures a French frigate and seizes the precious cargo, an unhatched dragon egg, fate sweeps Captain Will Laurence from his seafaring life into an uncertain future – and an unexpected kinship with a most extraordinary creature. Thrust into the rarified world of the Aerial Corps as master of the dragon Temeraire, he will face a crash course in the daring tactics of airborne battle. For as France's own dragon-borne forces rally to breach British soil in Bonaparte's boldest gambit, Laurence and Temeraire must soar into their own baptism of fire."~GoodReads
Susan
Orbiting Jupiter by Gary Schmidt
My favorite book of the summer or maybe even the year. A story about a "bad boy" abandoned, abused and a father. At 14 he is in foster care and has a daughter he has never seen. The telling is spare and powerful in the voice of the foster brother. As the two boys slowly bond we learn of Joseph's abusive father and that his deepest wish us to see his daughter, Jupiter. She was named by her young mother for the planet Jupiter which Joseph always pointed out in the night sky. the story is heartbreaking but the spirit in this abused child shines bright and reveals the heart of a warrior, a savior, a father. Realistically things do not work in Joseph's favor but the heartbreak is tempered by the inspiration gained by a child labeled "bad."