Every new year is full of potential and anticipation. One of my highlights is looking  forward to the new books! Are there any new offerings that you are anticipating? Here are my lists as well as a few lists I've plucked off the internet to jump-start your reserve list!
Lists, lists, lists!  2013 Books to Come
The Huffington Post's Best Books of 2013 Predictions
Lisa's Hotly Anticipated 2013 Offerings:
Vampires in Lemon Grove by Karen Russell
 Russell's 2012 Pulitzer Prize short-listed Swamplandia! was one of the most unique and enjoyable novels I have read in a long time. I am so looking forward to delving into her writing again with this short story collection! ~LTM
From GoodReads:
"A dejected teenager discovers that the universe is communicating with him through talismanic objects left behind in a seagull's nest.  A community of girls held captive in a silk factory slowly transmute into human silkworms, spinning delicate threads from their own bellies, and escape by seizing the means of production for their own revolutionary ends. A massage therapist discovers she has the power to heal by manipulating the tattoos on a war veteran's lower torso. When a group of boys stumble upon a mutilated scarecrow bearing an uncanny resemblance to the missing classmate they used to torment, an ordinary tale of high school bullying becomes a sinister fantasy of guilt and atonement. In a family's disastrous quest for land in the American West, the monster is the human hunger for acquisition, and the victim is all we hold dear. And in the collection's marvelous title story—an unforgettable parable of addiction and appetite, mortal terror and mortal love—two vampires in a sun-drenched lemon grove try helplessly to slake their thirst for blood.Karen Russell is one of today's most celebrated and vital writers—honored in The New Yorker's list of the twenty best writers under the age of forty, Granta's Best of Young American Novelists, and the National Book Foundation's five best writers under the age of thirty-five.  Her wondrous new work displays a young writer of superlative originality and invention coming into the full range and scale of her powers. "
——————————————————
Let's Explore Diabetes with Owls by David Sedaris
I love listening to David Sedaris tell a story but his writing holds up just as well when in a book. He hasn't had a new book out in a while so I will snap this one up as soon as it comes out! ~LTM
From GoodReads:
"From the unique perspective of David Sedaris comes a new book of essays taking his readers on a bizarre and stimulating world tour. From the perils of French dentistry to the eating habits of the Australian kookaburra, from the squat-style toilets of Beijing to the particular wilderness of a North Carolina Costco, we learn about the absurdity and delight of a curious traveler's experiences. Whether railing against the habits of litterers in the English countryside or marveling over a disembodied human arm in a taxidermist's shop."
 —————————————–
Speaking from Among the Bones (Flavia de Luce #5) by Alan Bradley 
#5 in this hysterical, smart, wry series from Bradley. The Flavia de Luce series has been ravenously read by the librarians here at SWHPL and is now becoming popular with our patrons.~LTM
From GoodReads:
"Eleven-year-old amateur detective and ardent chemist Flavia de Luce is used to digging up clues, whether they're found among the potions in her laboratory or between the pages of her insufferable sisters' diaries. What she is not accustomed to is digging up bodies. Upon the five-hundredth anniversary of St. Tancred's death, the English hamlet of Bishop's Lacey is busily preparing to open its patron saint's tomb. Nobody is more excited to peek inside the crypt than Flavia, yet what she finds will halt the proceedings dead in their tracks: the body of Mr. Collicutt, the church organist, his face grotesquely and inexplicably masked. Who held a vendetta against Mr. Collicutt, and why would they hide him in such a sacred resting place? The irrepressible Flavia decides to find out. And what she unearths will prove there's never such thing as an open-and-shut case."
———————————–
The Ocean at the End of the Lane by Neil Gaiman
Finally! A new adult novel from Gaiman! I'll give anything he does a go because I'm more likely than not going to be exposed to a world I could never have imagined before.~LTM
From GoodReads:
"It began for our narrator forty years ago when the family lodger stole their car and committed suicide in it, stirring up ancient powers best left undisturbed. Dark creatures from beyond the world are on the loose, and it will take everything our narrator has just to stay alive: there is primal horror here, and menace unleashed – within his family and from the forces that have gathered to destroy it.  His only defense is three women, on a farm at the end of the lane. The youngest of them claims that her duckpond is an ocean. The oldest can remember the Big Bang."
———————————————-
Unmastered: A Book on Desire, Most Difficult to Tell by Katherine Angel
Love them or hate them, the Fifty Shades of Grey books opened up areas of discussion among women that haven't been so popularly explored for a long time. This nonfiction offering seems to explore the myriad of issues even further and looks like it will cause some controversy of its own!~LTM
From GoodReads:
"Today's women, we're told, have more options in exercising their desire than ever before in history. And yet the way we talk about desire is virtually as constrained as it was for the Victorians. There's an essential paradox at the heart of female sexuality: What we demand in our public lives is often in direct contrast to what we crave in our intimate lives.
In the tradition of Susan Sontag and Virginia Woolf, Katherine Angel has forged a path through cliché, convention, and secrecy, and the result is Unmastered, a searching and idiosyncratic account of her studies in sex as an academic and of her experiences of sex as a woman.
     Unmastered isn't merely personal confession; it is also a powerful reckoning with our contradictory and deeply entrenched notions of sexuality. Angel embraces the highly charged oppositions—dominance versus submission, liberation versus dependence—and probes the porousness between masculine and feminine, thought and sensation, self and culture, power and pliancy, always reveling in the elusiveness of easy answers.
With remarkable candor, Angel reflects on the history of her encounters and beliefs, and shows how our lives are shaped by the words we use and the stories we tell. The result is a revelatory book that examines and then explodes our most deeply rooted assumptions. Lyrical, brave, and sometimes disarmingly funny, Unmastered will start a thousand debates."
——————————————–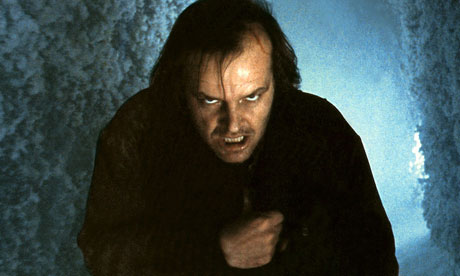 Dr. Sleep
by Stephen King
One review of this September 2013 release just simply said "The sequel to The Shining comes out in 2013. That's all you need to know" Reserve your copy ASAP! It is sure to be very popular! ~LTM
From The Guardian:
"Readers who have been waiting for more than 30 years to find out what happened next to Danny Torrance, the young boy who survived the horrific events of The Shining, can breathe a sigh of relief: Stephen Kinghas finally announced a publication date for his long-awaited sequel.
Doctor Sleep will be published on 24 September 2013, King has announced – 36 years after The Shining was first published in 1977.
King's third novel, The Shining tells the story of the Torrance family, who move to the Overlook Hotel in the Colorado mountains where father Jack is to act as caretaker over one long winter. Jack Torrance becomes possessed by the evil spirits in the hotel, and attacks his family, but Danny – whose psychic abilities have strengthened the hotel's ghosts – and his mother Wendy eventually escape.
Many, many novels later, King's Doctor Sleep will take up the story of a middle-aged Dan Torrance, a man who has "been drifting for decades, desperate to shed his father's legacy of despair, alcoholism, and violence", according to the synopsis released by King's UK publisher, Hodder & Stoughton.
Dan has settled in a New Hampshire town, where his "shining" psychic power is used to provide final comfort to the dying. Known by the townsfolk as Doctor Sleep, he comes into contact with a 12-year-old girl, Abra Stone, whose shining is "the brightest ever seen", and must fight a terrifying tribe of quasi-immortal beings who live off the "steam" which children with the "shining" produce when they are slowly tortured to death."
——————————————————